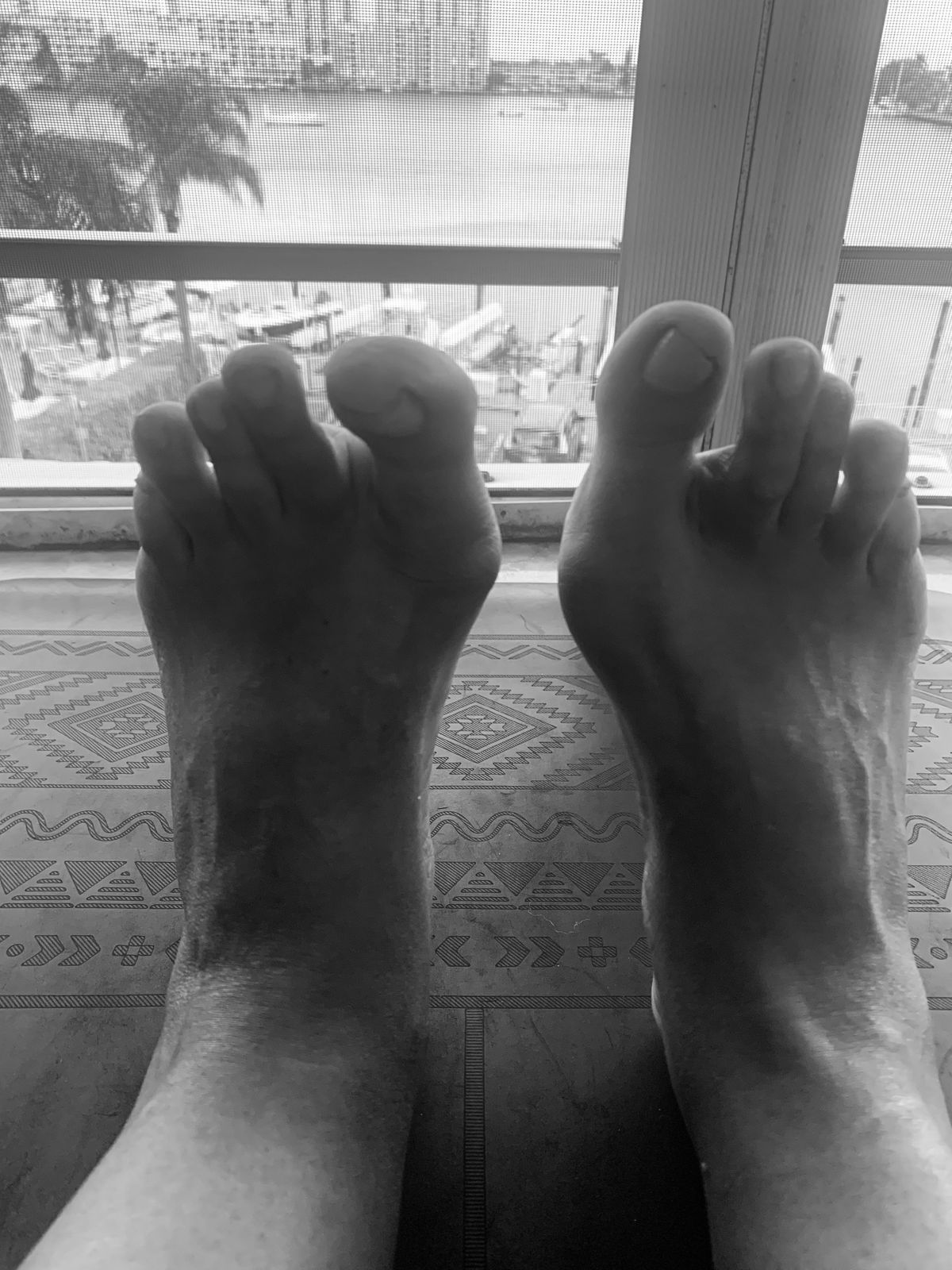 My feet have pretty much always been ugly. Prior to COVID, they looked much worse. Years of high heels --at 5'2" I vowed to never relinquish my heels and even to be buried in them (!) --but over time they became increasingly uncomfortable. COVID provided a welcome relief. I have been working from home and I am not meeting anyone for a business meeting. Flip-flops are my "shoe" of choice. My feet have recovered. They actually look better than they have in years (without the biweekly pedicure!) but most importantly, they feel better than they have in years. In fact, I have decided to ditch the high heels permanently. My arches have returned --who knew this was even remotely possible? I can separate my toes. My bunions have somewhat receded and the pain is gone. I started the beautiful Ayurvedic practice of massaging my feet before going to bed with a nice oil. The best perk? My husband has taken this over! Previously, my feet were so hideous, I never would have allowed him to look at them closely, let alone touch them.
Since this photo was taken about a month ago, there is even more natural separation between all five toes. I was not previously aware that one should have the same dexterity in the feet as in the hands. I did ballet and modern dance when I was younger. Back then, it was a bit of a point of pride to have battered feet due to the training. My toes were squished together in ballet shoes. I have been working on separating my toes with toe separators. Amazon carries many variations at numerous price points. I believe that wearing them has alleviated the pain that I experienced when I first returned to yoga.
The first year that I returned to yoga, my feet were in agony during the standing poses. At first, I thought it was plantar fasciitis but it was not. It's just possible that after finally developing a consistent yoga practice that my feet were just screaming and unused nerve-endings were waking up. The extra 30 pounds that I was carrying did not help either. Eventually the discomfort subsided and my ability to balance on one foot also returned. Trust me, I was genuinely shocked and concerned when I was unable to do so at first. I spiraled into thinking --is this it? am I there? The answer is no, if you work at it and catch it in time. As a former fitness freak, this was shock to my system. I really had let myself go. Actually, my body rebelled from the previous regimes and chronic fatigue and other factors took over. Sometimes we are relentlessly hard on ourselves until we reevaluate the "why".
I guess my point is that regeneration is possible. These nearly 60 year old feet are feeling great and looking better.